Shops and stores – electrical, computer and audiovisual installation.
We have already had the pleasure of working for the following brands:
Camille Fournet, DPAM, Not Shy et KSHMR Tribu, New Era, American Apparel.






We also support many independent businesses in their electrical renovation projects.
DPAM, Not Shy Et KSHMR Tribu : shop creation, renovation and upgrading work.
For DPAM, Not Shy and KSHMR Tribu, we intervened for shop creations and also for renovation projects with important upgrading work.
As some of these shops were in the provinces, we arranged to stay on site for several consecutive days. We are efficient from the moment we arrive on site thanks to quality preparatory work.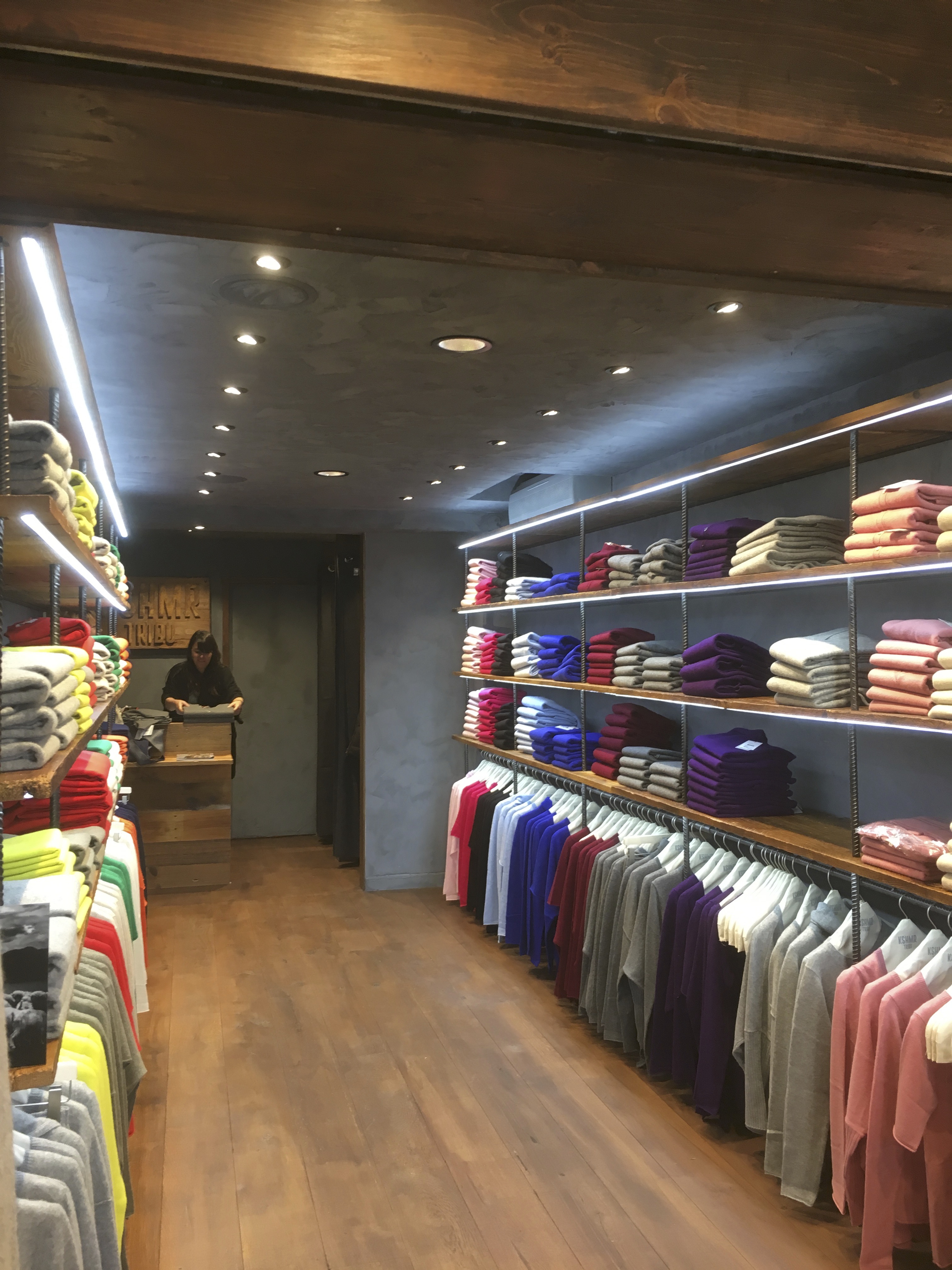 KSHMR Tribu's shop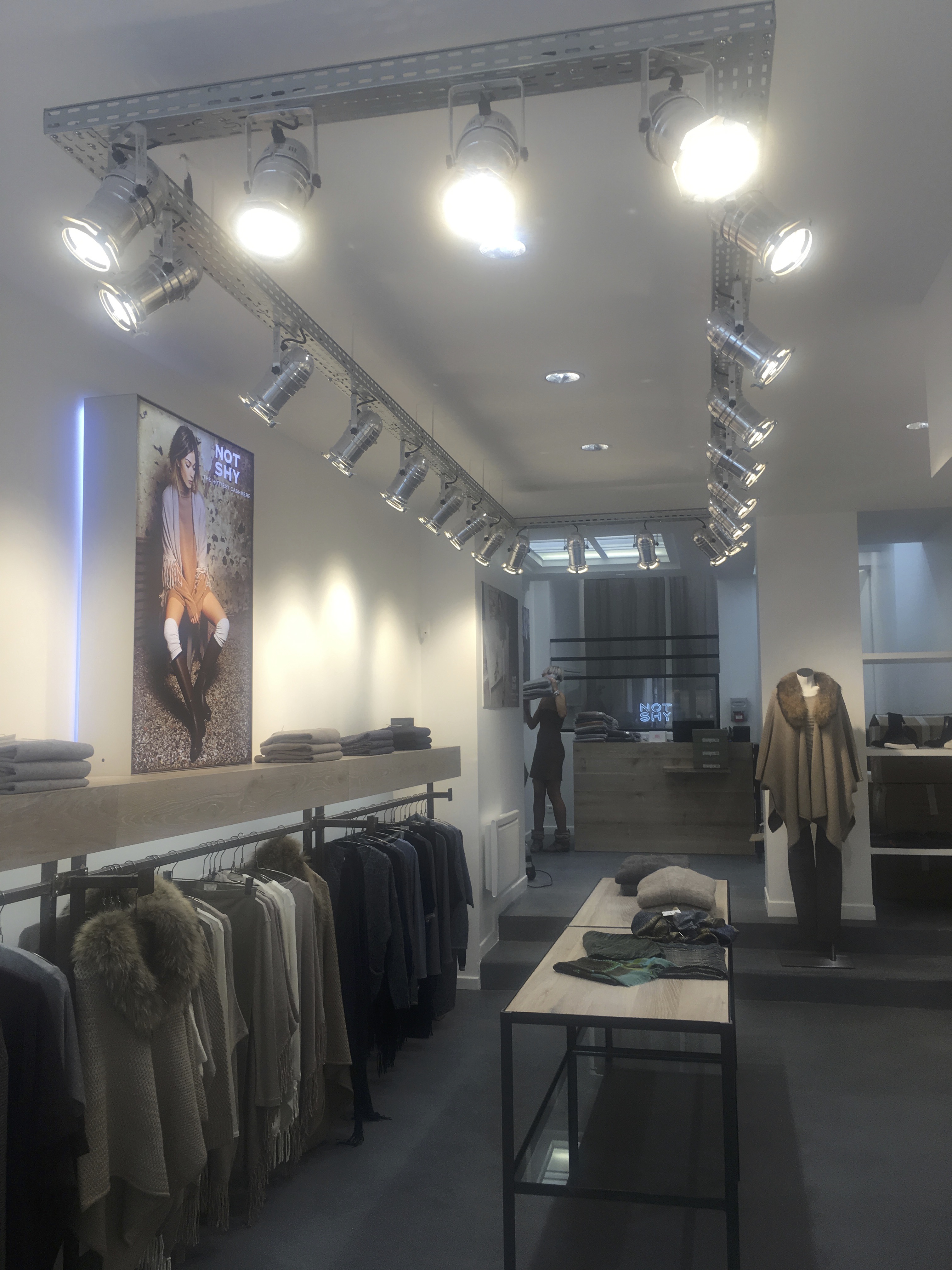 Not Shy's shop lighting
Not Shy's shop lighting
New Era et American Apparel – bilingual electrician required.
The projects for New Era and American Apparel have in common that they have been commissioned by English speakers. Ampère Michaut company has the pleasure of working a lot with Anglophones, whether they are professionals with an activity in France or private individuals. This collaboration is made possible by the bilingualism of the manager, Jérôme Michaut, who lived in the United States for 10 years and did his graduate studies there.
For New Era, it was to create the first store of the brand in France in the Bastille district in Paris. The collaboration with the different trades that came directly from England for this project was particularly interesting especially as we were guaranteeing the respect of French electrical standards.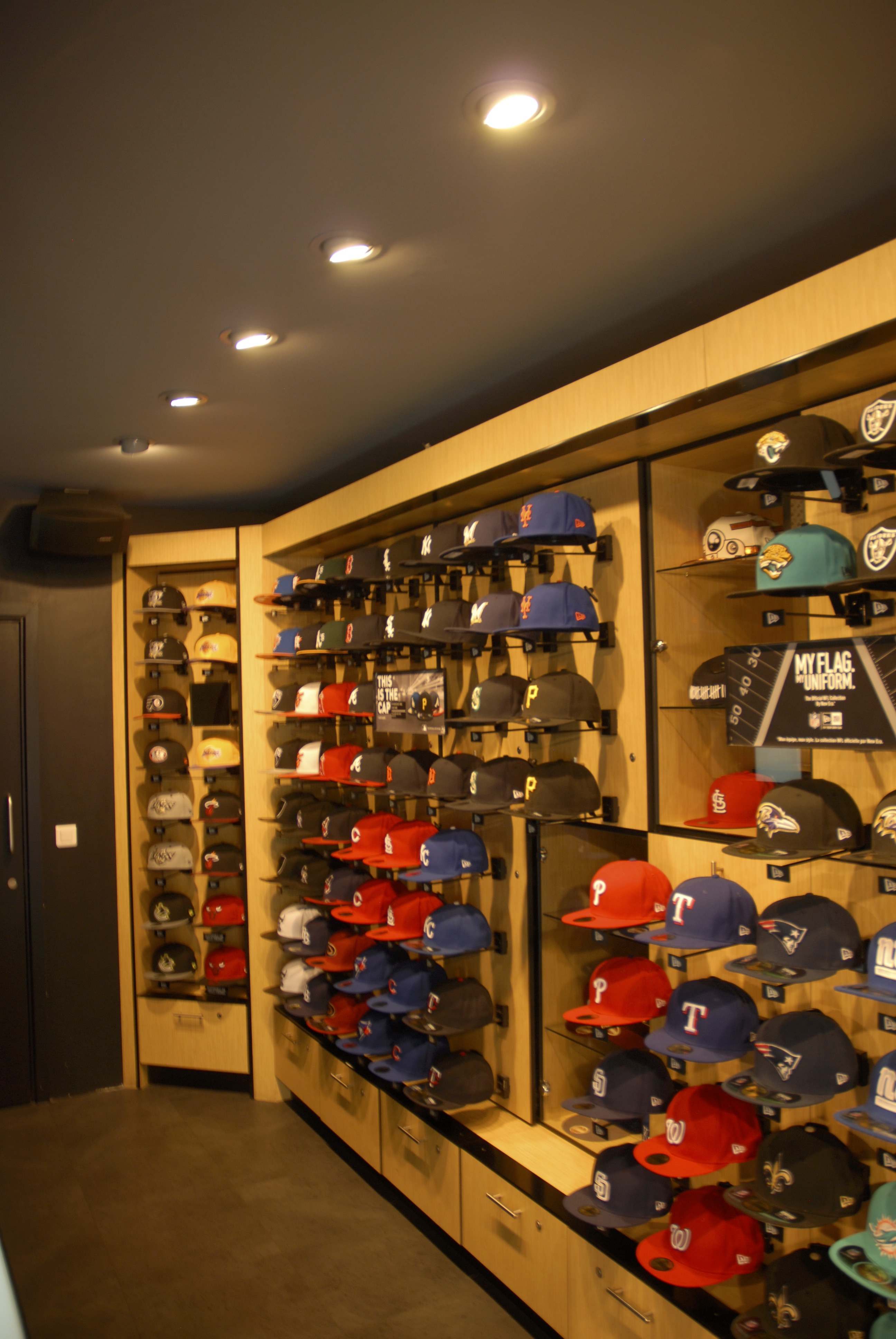 New Era's shop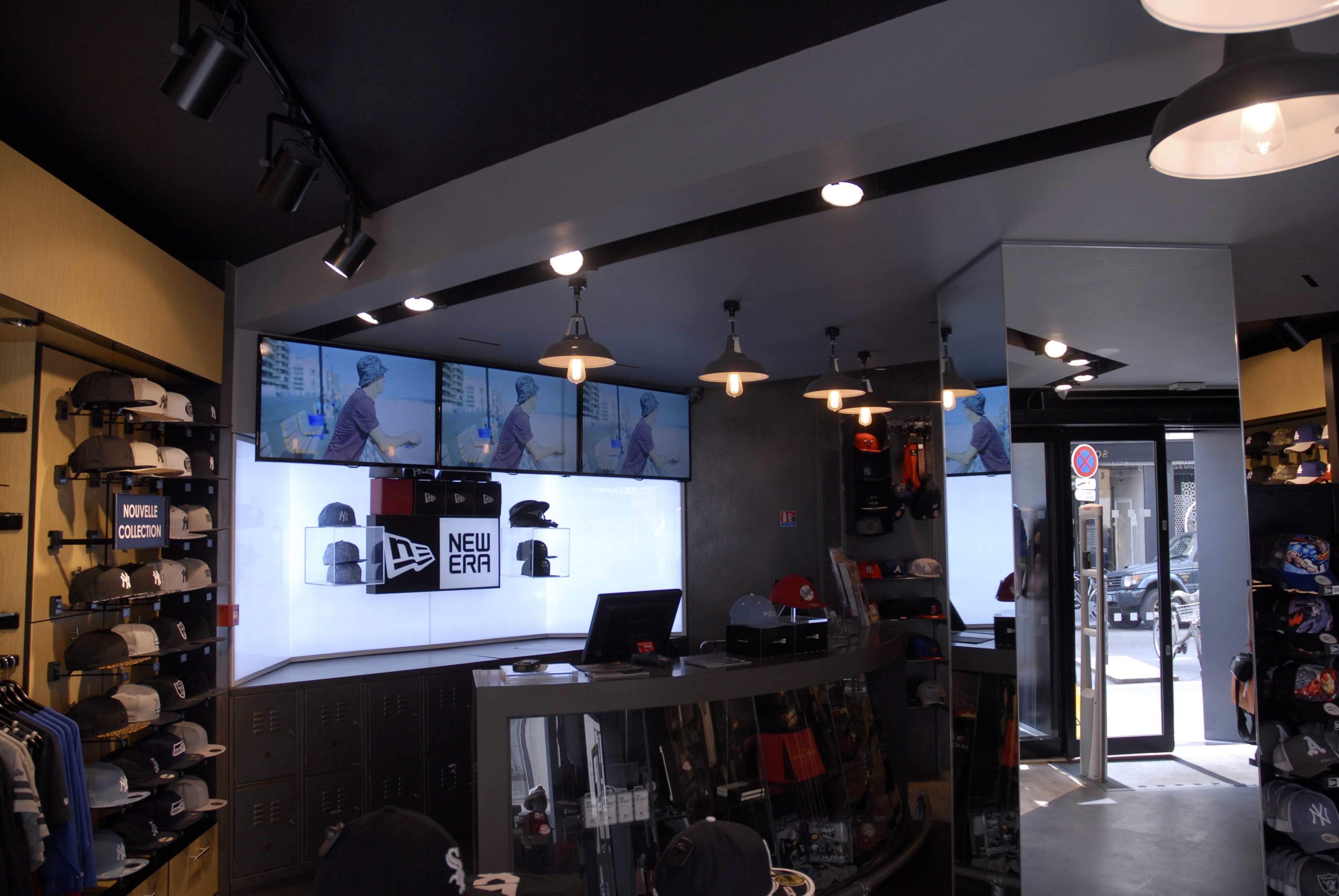 New Era's shop
For American Apparel, our intervention focused on setting up a computer network and a patch cabinet. These points are sometimes forgotten during the creation of a shop while in case of interruption of the checkout system, problem with the alarm or with the phone, it becomes very complicated for a professional to intervene quickly without generate an interruption of commercial activity.
It is important to know that our intervention can be planned outside business hours.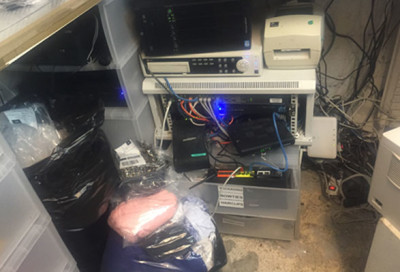 Computer patch cabinet before our intervention.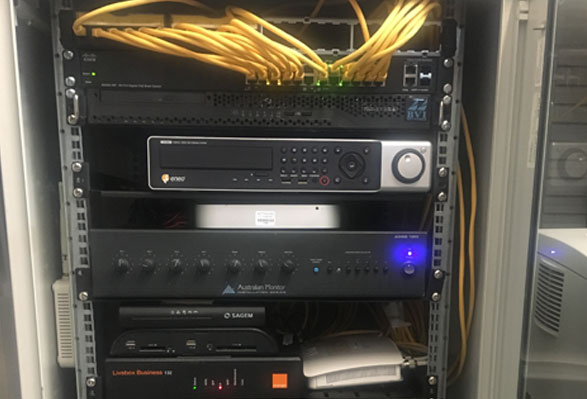 Computer patch cabinet after our intervention.
Camille Fournet – Realization of a luxury leather goods boutique.
When Boris Cindric, the architect working for Camille Fournet told us that we were being retained, we were delighted. This project was our first realization of a luxury boutique. We worked in close collaboration with all the artisans, united by a desire to deliver a shop that meets the expectations of the end customer and this prestigious address (rue Cambon in Paris, 2 steps from the Place Vendôme), all this respecting deadlines.
We realized the electrical, computer and audiovisual installation. We selected the lighting on the basis of a study, incorporating new technical and budgetary constraints. We accompanied the suppliers in the realization of tailor-made lighting in close collaboration with the cabinetmaker who manufactured the furniture.
As you understand from reading these lines, the work was particularly hard but we enjoyed every moment spent on this site so, without further ado, here are some pictures …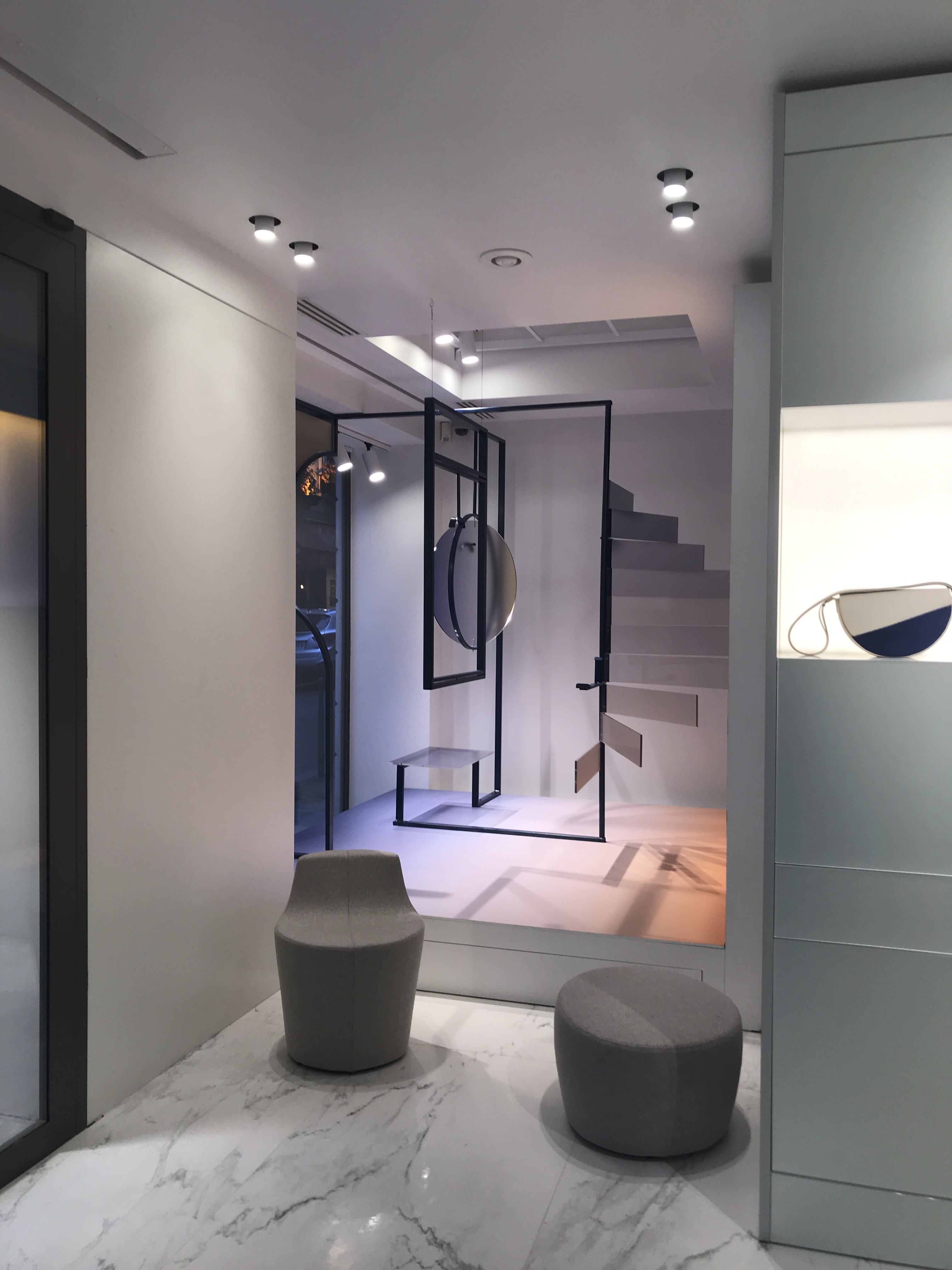 One of the different spaces to discover in the boutique...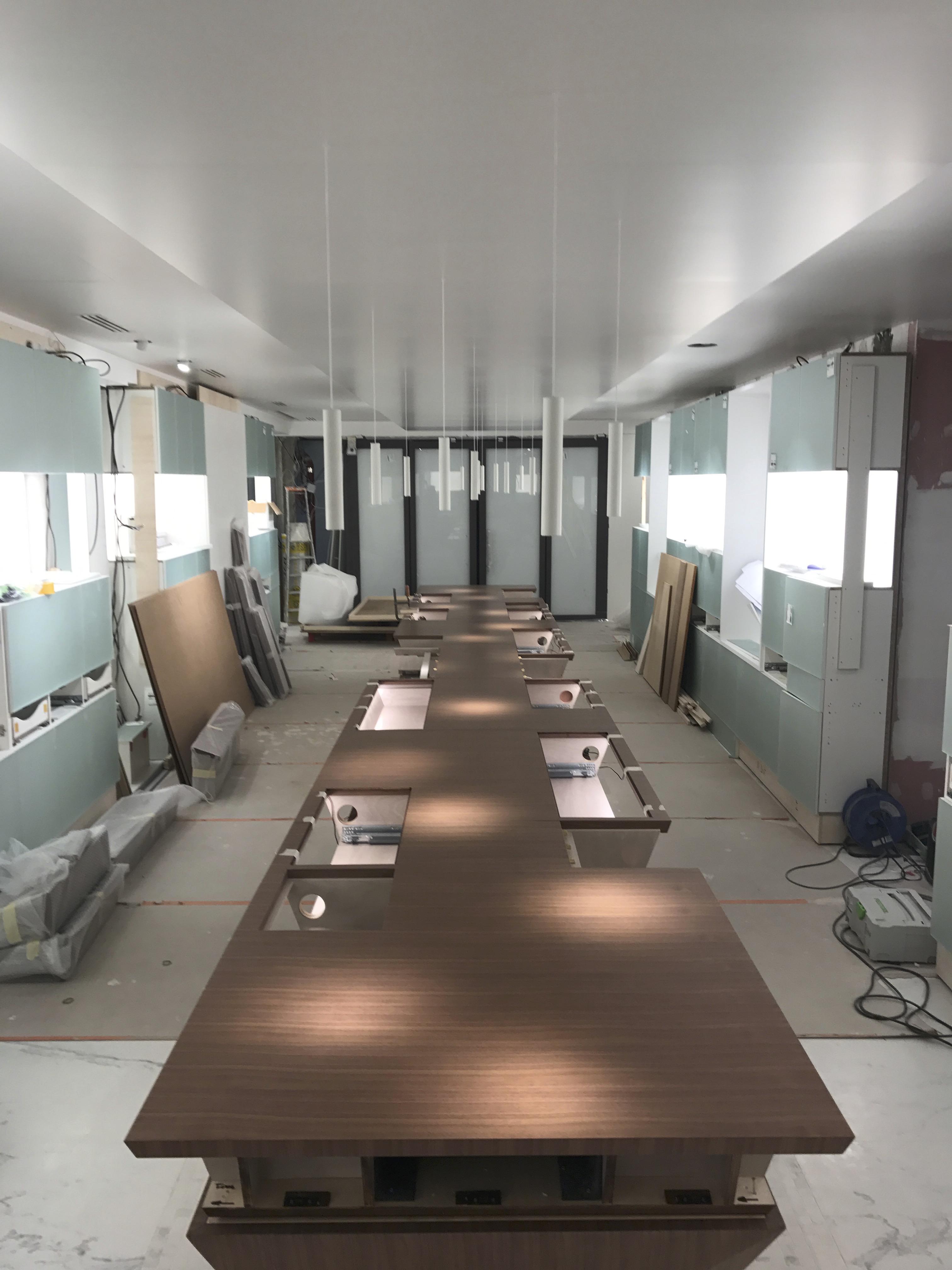 At work during the installation of the tailor-made lighting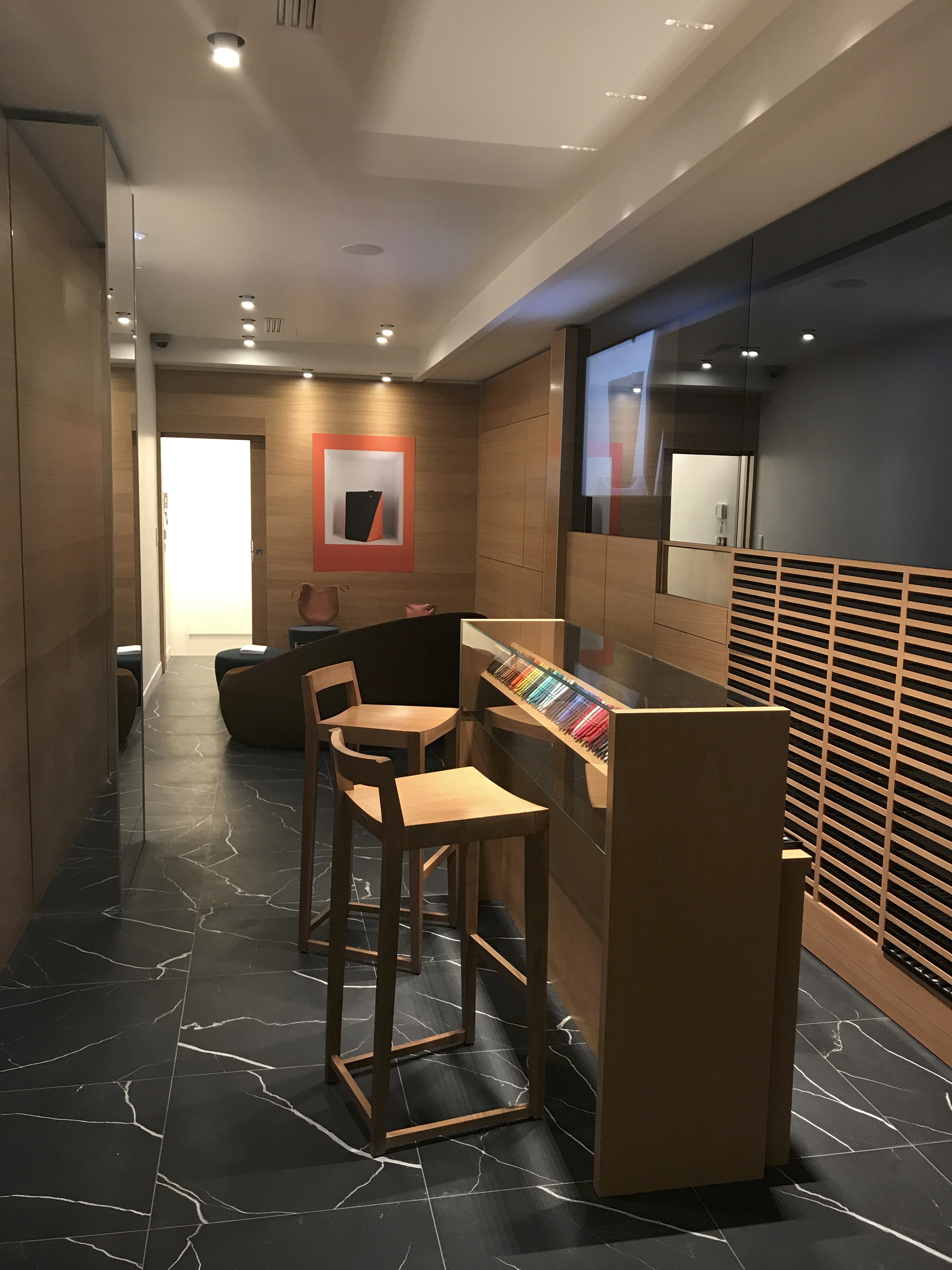 The "bar à bracelets"
We regularly update this section even if it is not intended to be exhaustive.
Do not hesitate to contact us to let us know about your project
See you soon