General Electric
Ampere Michaut carries out all types of electrical work for individuals as well as for businesses (retail and SME).
Whether a planned project or an emergency, do not hesitate to contact us on 07 77 76 62 15 or email j.michaut@ampere-michaut.fr
We carry out both renovation of an existing electrical installation or complete the whole procedure for new constructions.
For your safety and comfort, we provide maintenance services and can also check your electrical installations conform to the industry standard
For professionals and Businesses, we can undertake your regular audit reports (APAVE, SOCOTEC, VERITAS ...)
Our experts knowledges allow us to work on many subjects :
electrical installation and breakdowns / lighting / heating / networking cabling voici data image / alarm / access control /
intercom / automation / compliance / automatic gate / hanging of chandeliers / electric vehicle charging station ...
Strong current
This type of current is used in industrial and / or domestic installations.
It is used to transfer energy and is used to for lighting, electrical outlets, heating and other electrical apparatus daily.
The intensity of this current is calculated in amperes (this is the origin of our company name!).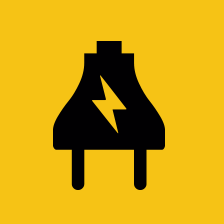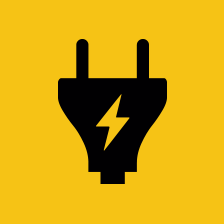 Low current
The low current is mainly used to transfer information such as telephony, alarms, video or computer network.
We supply and fit cabling networks suitable for the desired equipment: intercom, alarm, access control, home automation etc
Before and after, some of our achievements...